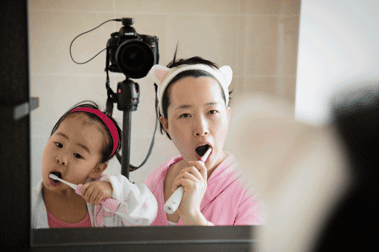 Jialin Long
lens-based artist born in Beijing, based outside Dublin.


Exhibition & Publications


2021
(upcoming) What Do you think of Me? , commissioned by The Creative Ireland Programme / Dublin City Arts Office / Gallery of Photography Ireland, will present in public in Dublin city
(upcoming) Red illuminates will exhibit at The Courthouse Gallery, Co.Clare
The Leftover Women published in FotoNostrum Magazine issue no.13 (FotoNostrum Gallery, Spain)
Short film Yuri screened at the 13th edition of the Dublin Chinese Lunar New Year 2021 - Year of the Ox festival. Accompanying a conversation with Tanya Kiang, Director of the Gallery of Photography
2020
Red illuminates featured in JRNL6 Fall 2020 Issue (Canada), selected by guest editor, Emma Bowkett, Director of Photography at Financial Times Weekend Magazine
Red illuminates featured in Photoworks Photography + online magazine, #8 The Graduate Issue (UK) ​
Red illuminates featured in The Pupil Sphere online exhibition (UK)
Red illuminates is published as a TLP Edition by PhotoIreland
Red illuminates is published on Dodho Magazine (Spain)
HALFTONE print fair, The Library Project, Dublin.
2019
Light and Time Travel exhibited with Group Exhibition at IADT Quadrangle Building, Dublin
2018
Smurfs Believe Inequality exhibited with Photography & Curatorial Practice, IADT Quadrangle Building, Dublin

Heading into the Unknown exhibited with Eighteen, New works from IADT 2nd year Photography, Steambox, Dublin

If I had a Choice exhibited with Students Create: Choice Exhibition (for repeal the 8th referendum), The Complex, 15 Little Green Street, Dublin
2017
Androgynous exhibited on screens on campus in IADT, Dublin
2016
Trypophobia exhibited with Sight Specific, PhotoIreland Festival 2016, Filmbase, Dublin
Trypophobia exhibited with St. Kevin's College graduate exhibition, Steambox, Dublin
2015
"The Meaning of Light" black & white analogue exhibition, In-spire Galerie, Dublin
Awards/News
2021

The Arts Council Visual Arts Bursary Award
FUTURES: Irish Talents 2021 artist to join FUTURES Photography platform, selected by PhotoIreland
Graduate Exhibition Award, The Courthouse Gallery, Co.Clare
The Irish Times, 50 people to watch in 2021: The best young talent in Ireland, News
Guest at Immigrant's Journey Podcast, interviewed by Carmen Neta
2020

Creative Ireland Programme / Dublin City Council Artists' Diversity Commissions winner

Selected artist at MEET-Photo by Amsterdam based independent curator Iris Sikking
Gallery of Photography Ireland Graduate Awards 2020 winner, News
The inaugural Photoworks (London) Photography+ Graduate Award
The Inspirational Arts Photography Award 2020 winner, select by Ángel Luis González, Director of PhotoIreland, News
Award a year long membership at The Darkroom (Dublin)
2018
Science in Everyday Life won Cavan Monaghan Science Festival Photography Competition, 1st Place
2016
Silence won SCC Senior Photography Competition, Honourable Mentioned, Dublin
2015
Darkroom print Untitled won SCC Senior Photography Competition, 3rd Place for Black & White Photography, Dublin